Emerging Leaders UNITED - December 15
Join us!
Emerging Leaders UNITED will gather on December 15, from 5 to 7 pm
at People's Bank in Charleston
201 Pennsylvania Ave N
Charleston WV 25302
RSVP to kriddle@unitedwaycwv.org
***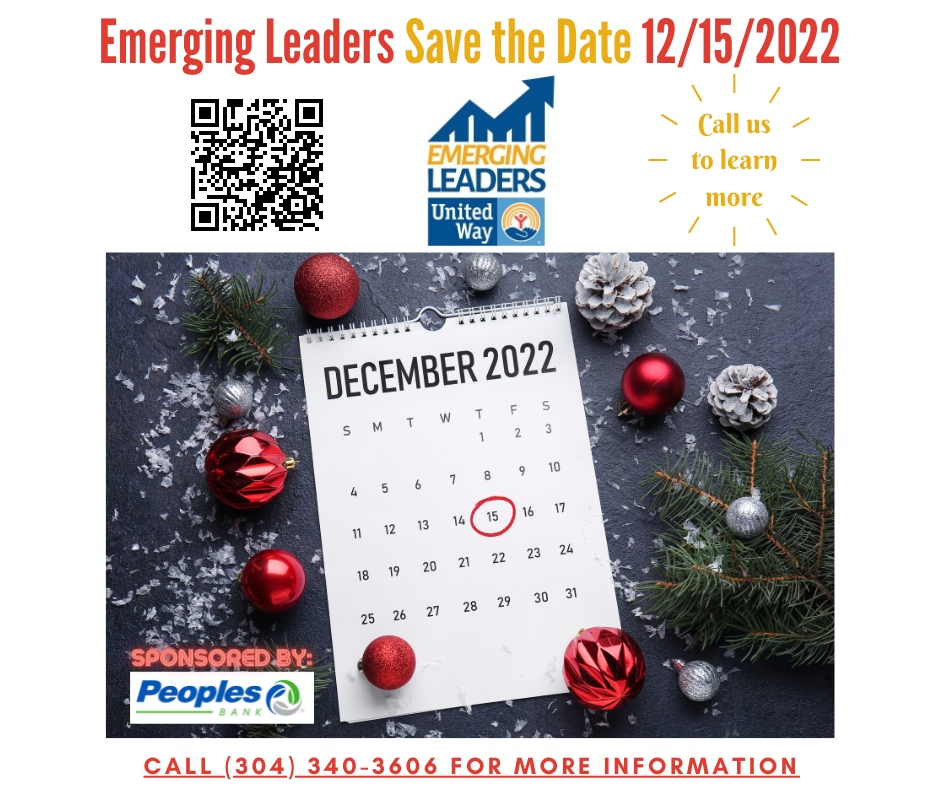 Cold Weather Alert!
We need coats!  If you are cleaning out closets to make room for the holidays, please donate any used coats, hats, gloves, or scarves to United Way of Central West Virginia.  Our outside coat rack is easily accessed so you can just drop off your donation anytime.
Need a coat?  Feel free to select a coat from our outside coat roack!  We are here to serve everyone in our community  because Change Happens Here!
Who is ALICE?
ALICE represents the 27% of West Virginians who work, but struggle to survive. ALICE stands for 
Asset Limited, Income Constrained, Employed. 
ALICE earns above the Federal Poverty Level (FPL), but makes less than what's needed to afford basic essentials. ALICE often earns too much to qualify for government assistance, and there is no room in ALICE's budget for emergency expenses. If you combine WV households earning below the ALICE threshold, with those living below the FPL, that's 47% of West Virginia households who face financial hardship every day, in every county across the state.