SEPTEMBER 21, 2022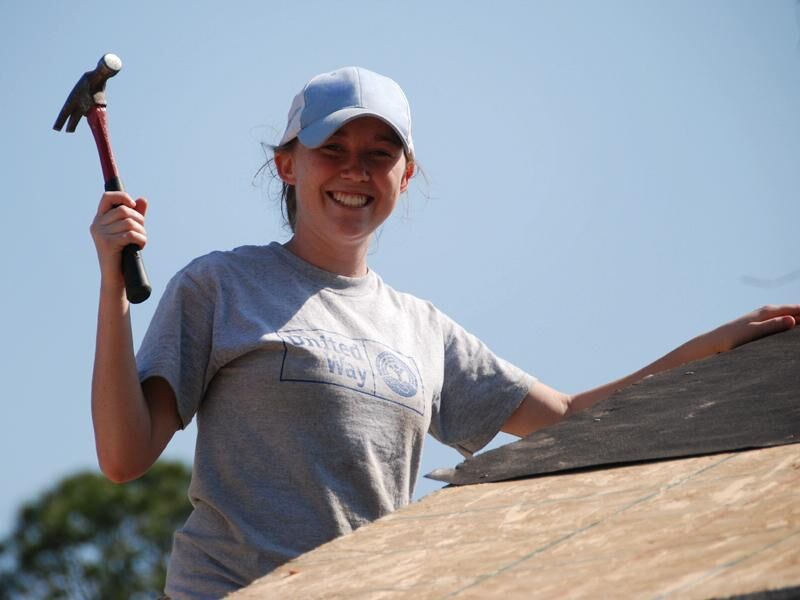 The United Way Day of Caring is the largest one-day volunteer event in central West Virginia.  The event brings together hundreds of volunteers to create a positive impact on non-profit organizations and human service providers across Kanawha, Putnam, Boone, Clay and Logan counties. The 17th ANNUAL DAY OF CARING will be on Wednesday, September 21, 2022, from 9 am to 3 pm. Both ON-SITE and VIRTUAL volunteer opportunities will be available.
All participants are invited to our Day of Caring after party at the United Way from 3 to 5 pm on Wednesday, September 21.  We'll celebrate the day with refreshments and capture some great photos.
DAY OF CARING:
Promotes the spirit & value of volunteerism
Demonstrates the power & impact of United Way's mission
Generates positive community relationships
Helps to develop contacts between volunteers, agencies & workplaces
Gives each of us an opportunity to roll up our sleeves and work together to make a difference
---
PROJECT REGISTRATION
Project registrations will be accepted until August 5, 2022
Any non-profit or human services organization whose work positively impacts or benefits the community at large is eligible to submit a project for consideration.
PROJECT REGISTRATION IS CLOSED FOR 2022
PROJECTS MAY INCLUDE:
Carpentry/Restoration/Maintenance
Cleaning and Organizing
Lawn update; weeding, mulching, branch collection
Painting
Sorting clothing and donations
Trail building and maintenance
Vehicle wash and cleaning (agency)
Indoor activities
Outdoor activities
CLICK HERE TO REVIEW THE FAQ's FOR ADDITIONAL PROJECT INFORMATION AND IDEAS
---
VOLUNTEER/TEAM REGISTRATION
Individual/Team Registration will be accepted until August 17, 2022
TEAM REGISTRATION IS CLOSED FOR 2022
CLICK HERE TO REVIEW THE FAQ's FOR TEAMS & VOLUNTEERS
---
PROJECT AND VOLUNTEER PACKET
Projects and Teams can pick up their "Match" packets and t-shirts on September 8th and 9th from 8:30 am to 4:30 pm at the United Way office.  
---
GET STARTED
If you have any questions, contact Lisa Hudnall at 304.340.3521 or lhudnall@unitedwaycwv.org.