Women United® is a global, growing force of 70,000+ women dedicated to creating a world of opportunity for everyone.  Here in West Virginia, Women United® is focused on supporting kids and families in Kanawha, Putnam, Boone, Braxton, Clay and Logan counties.  We are always seeking new members to join.  Our bi-monthly meetings include women from all walks of life who enjoy socializing for a cause.  Get involved with Women United® to make a difference in our communities.
Our group is chaired by three United Way of Central WV board members, Dr. Cynthia Persily, Ms. Bethany Ross and Mrs. Kelly Woodyard. "Because of our special connection to the community, women are uniquely suited to drive needed change in the places where we live, work and play, states Dr. Persily.  "We see first hand the needs of our communities—from small wishes to huge asks—and we lead to meet those needs. Women United will allow us all to focus on the change that is needed today for children and their families to thrive in the future."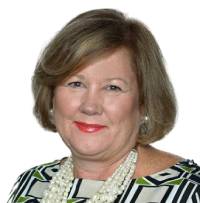 Dr. Cynthia Persily
Cynthia Persily PhD, RN, FAAN, is currently Vice Chancellor of Health Sciences at the West Virginia Higher Education Policy Commission charged with identifying needs across the healthcare training and practice landscape.  Dr. Persily's career in WV has spanned over 29 years of service to the state and citizens.  Dr. Persily spent 20 years at West Virginia University, eventually earning the rank of tenured Professor in the School of Nursing.  She is active in the community in promoting health and providing leadership to a variety of initiatives and currently serves as Board Chair for United Way of Central WV.  Dr. Persily has lived in Charleston for 27 years with her husband Eric and her now grown children, Allie and Aaron.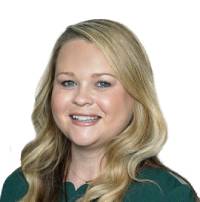 Bethany Ross
Bethany is currently Senior Corporate Communications Analyst for Highmark Health. She serves on the Board of Directors for United Way of Central, previously representing Toyota of North America.  She has been a co-chair of Women United since its inception in 2020, during the pandemic, and helped guide the group through its initial online fundraiser and inaugural year.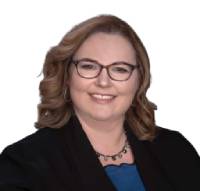 Kelly Woodyard
Kelly Woodyard - Kelly, as Business Banking Vice President for Huntington Bank, works hard to grow our communities through economic development.  She has been a valuable part of our Community Investment Committee for many years.  She leads the United Way workplace campaign for Huntington Bank, resulting in an increase to their campaign even during a pandemic.  Kelly most recently became a member of our Board of Directors and will serve as Treasurer during our 2022-23 fiscal year.
Women United in West Virginia holds an annual fundraiser Power of the Purse, an online auction of gently used designer handbags, just in time for you holiday shopping.  Stay tuned for more the online auction and other activities throughout the year, check your email for addition information and sign up here to stay updated with our activities.